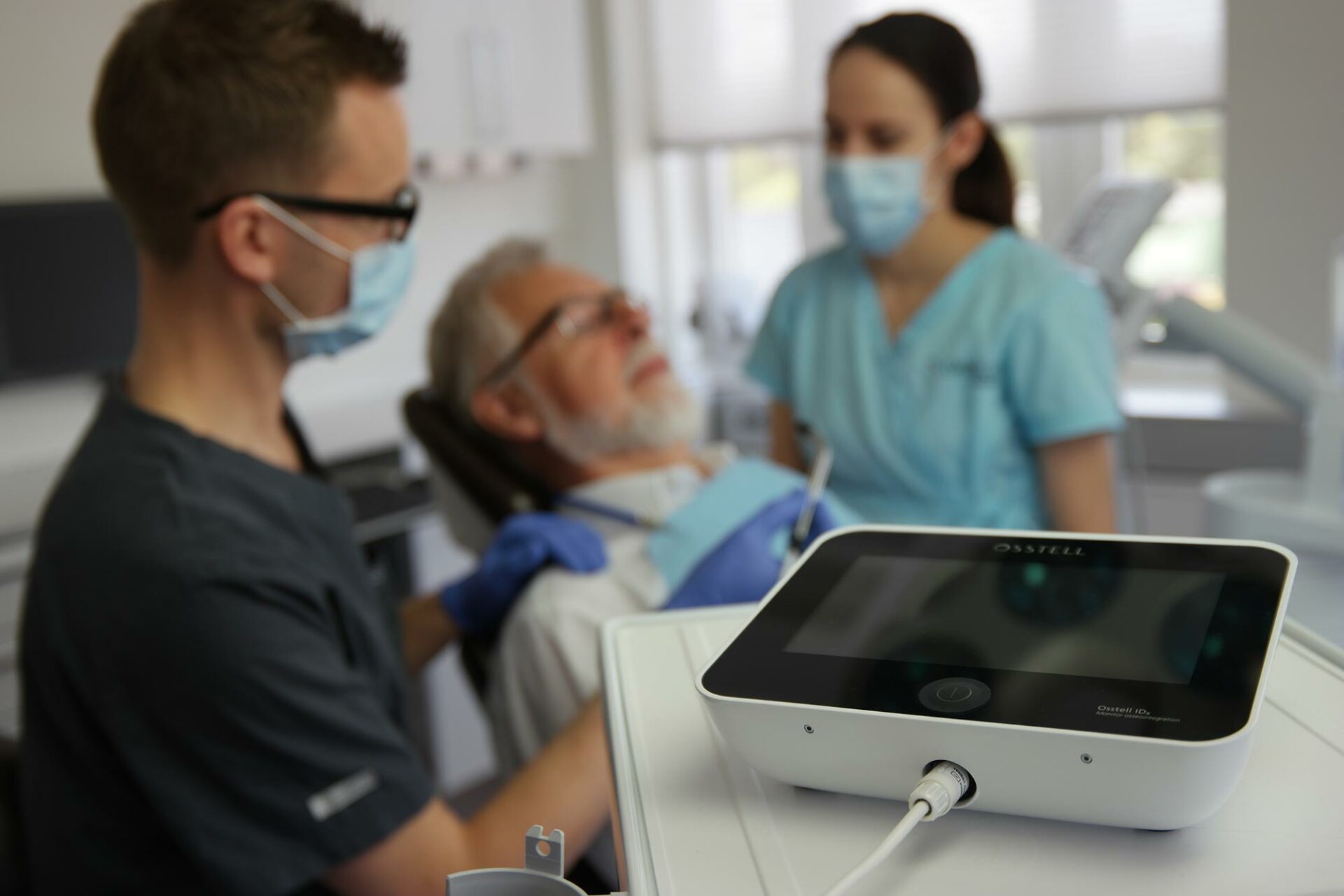 Why objectivity is important in implant treatments
Sep 21, 2015
Interview with Dr. Marcus Dagnelid
Dr. Marcus Dagnelid is the CEO and chief of staff at the Dagnelid Clinic, one of the largest private clinics in Scandinavia. A major focus of the clinic is to provide the latest technology to ensure the best possible treatment for the patients. The team at the clinic has also worked for many years in close collaboration with implant companies, with a high focus on surgical- and prosthetic protocols. In the field of guided surgery, the team is considered an industry leader.
Please introduce yourself to our readers. What is your background?
My name is Marcus Dagnelid. I received my dental degree in 2003 from the Faculty of Odontology, University of Gothenburg, Sweden. I subsequently started working in my private clinic with a focus on prosthetic treatment and implantology.
When did you first encounter Osstell?
I encountered Osstell early in my career and it caught my interest from the start. Osstell is an objective diagnostic method that is especially beneficial to younger dentists who don't have 20-30+ years of experience. The older generation can many times rest on their subjective evaluation and experience.
I have worked with Osstell my entire career and it has been very helpful. Clinical decisions can determine the entire treatment plan. To minimize the risk of failing implants, we need to know whether or not the osseointegration process is progressing as expected. This is why it was only natural to implement Osstell and ISQ values in daily practice.
How do you use Osstell in your clinic?
I use Osstell in every implant treatment I do. It's a tool that determines when it is time to start the "restoration journey". Younger dentists need this diagnostic tool, as they cannot rely on their experience. This is something I strongly advocate in my lectures. It helps to guide the treatment planning.
What are the major benefits of using Osstell?
The major advantage is that I can increase the safety and predictability of the treatment. It also facilitates the communication with my patients as I can show them the ISQ values, and thereby better explain, why we make certain decisions. The patient sees the ISQ values and get a better understanding of why we may have to wait before proceeding to the final restoration.
Are you actively working to reduce treatment times?
Reduced treatment times is a natural progression simply by implementing Osstell in the process. The diagnostic values enable well-founded decisions, and enable you to proceed confidently through the entire treatment process.
What type of surgical protocol are you using today? 1- or 2-stage? How do you determine which protocol to use?
Both 1- and 2-stage, as well as immediate loading in certain cases. The ISQ value from Osstell helps determine which protocol I use. Immediate or early loading can be used in cases where it is about aesthetics for example. Or when dealing with an edentulous patient who needs a temporary solution. I take the decision at the time of surgery, based on the ISQ value I get from Osstell.
Could you please explain osseointegration?
Osseointegration is the biological process that happens over time after placing the implant. With the help of Osstell we can decide when osseointegration has progressed enough to move on to final restoration.
How do you determine the degree of osseointegration before final restoration?
It has to do with a few different factors – X-rays being one of them, but that is not enough information to support the final decision to proceed with restoration. The most important factor is the ISQ value which measures the micro mobility of the implant.
Do you treat patients with risk factors?
Osteoporosis and diabetes are common examples, but it is also increasingly common that patients have long medication lists, which may or may not be a risk factor. This is another reason why it is important not to rely on information that is purely subjective.
How does this affect the procedure?
Depending on what we see at first, we may go for a conservative 2-stage approach, but if the ISQ value is high enough, we may go for early loading instead. When it comes to patients with risk factors, it is even more important to use an objective method in the decision process.
What are the major differences between the traditional methods and Osstell's method?
In many ways, the traditional methods are based purely on subjective values, whether it be the doctors' tactile feel or auditory experience. Those are values that are hard to communicate to anyone else. You need an objective, repeatable and clear clinical value that can be communicated with your patients, your team and/or referring doctors. There really is no diagnostic method that can compare to Osstell's method.