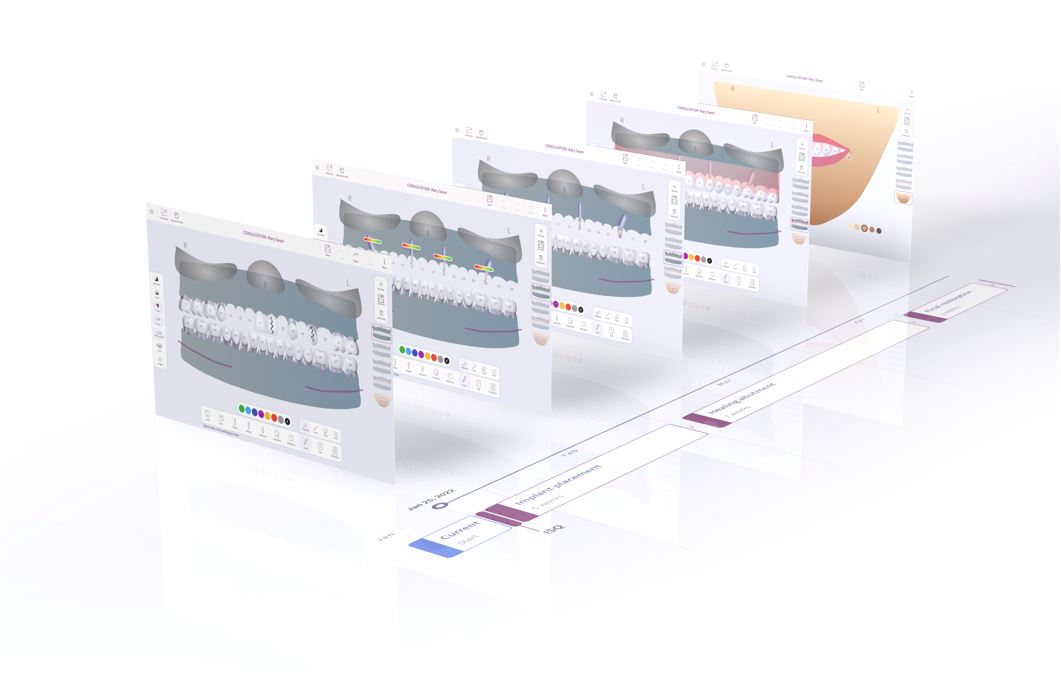 Osstell presents a new feature set in OsstellConnect – the ConsultationTool
Feb 22, 2022
In line with our OsstellConnect platform, Osstell is proud to launch our new ConsultationTool today!

Osstell presents the ConsultationTool
OsstellConnect is our cloud-based solution offering a new and unique way for clinicians to use data to enhance their dental implant treatments. It is the world's largest implant online portal with more than a quarter of a million datapoints. OsstellConnect is currently free and accessible to all Osstell Beacon and Osstell IDx users.
We're very excited to introduce a new set of features – something we've been working on for the past year. Say hello to the ConsultationTool!
What is ConsultationTool?
ConsultationTool offers dentists all over the world an easier way to communicate with their patients and to illustrate the implant treatment process, thereby creating confidence in the situation, as well as reduce anxiety as can commonly occur.
With the new ConsultationTool in OsstellConnect you can easily describe and illustrate the different steps of a proposed procedure in a science-based, easy-to-understand way from surgery to final restoration with estimations of time between the different procedures.
Watch this video to learn more.
What else is new?
The update also includes:
A general update of the user interface.
Added more patient parameters to track with their implant treatments.
Possibilty to mark an implant as a failure and view the history of placed implants.
Possibility to track measurements on abutments.
More statistics based on the clinic's data.
Simplified registration process in OsstellConnect.
Expanded language support with English, German, French, Italian, Spanish and Simplified Chinese.
Added more support material e.g. FAQ's and videos.
Added OsstellConnect Community for gathering feedback and new ideas from users.
To read more about the new feature in OsstellConnect, click here.