We are happy to announce that Dr. Tara Aghaloo will be joining us in the Osstell booth at AAID to answer your clinical questions and to discuss RFA and ISQ, after her lecture on the main podium.
When: Thursday, Oct 27 | 12-1 pm
Where: Booth 1207
Dr. Tara Aghaloo is Professor in Oral and Maxillofacial Surgery at the UCLA School of Dentistry. She completed her dental training at the University of Missouri in Kansas City, and Oral and Maxillofacial Surgery residency and M.D. at UCLA. Subsequently, she completed a Ph.D. in oral biology at UCLA. She is a diplomate of the American Board of Oral and Maxillofacial Surgery. Her clinical practice focuses on bone and soft tissue regeneration for dental implants. She is also active in professional organizations where she is a board member of the Academy of Osseointegration, and section editor of IJOMI. She lectures nationally and internationally on dental implant surgery and tissue regeneration, including alveolar ridge augmentation, sinus grafting, growth factors, and peri-implantitis.
Be sure not to miss Dr. Aghaloo's lecture on the main podium:
Contemporary Treatment of Peri-Implantitis
Oct 27, 2016 9 – 10 am
Session Type: Main Podium
Description
Since implant survival is greater than 95% in most short-term studies, long-term maintenance is at the forefront of implant therapy. Most surgeons and restorative dentists know maintenance is required after implant therapy, but no universally accepted schedules, techniques, or guidelines yet exist. Consensus conferences and systematic reviews have helped to determine accurate diagnosis, prevalence, prevention, and treatment for peri-implantitis. This presentation will review current concepts in implant maintenance and peri-implantitis, and present new treatment concepts.
For more information, please visit: www.aaid.com
We hope to see you in New Orleans!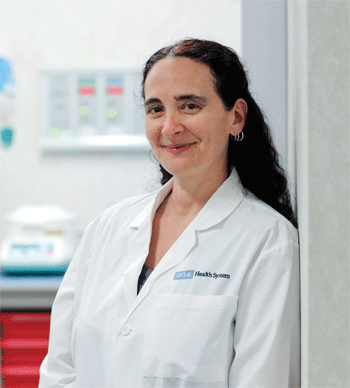 Learn more about the ISQ scale and the clinical guidelines >