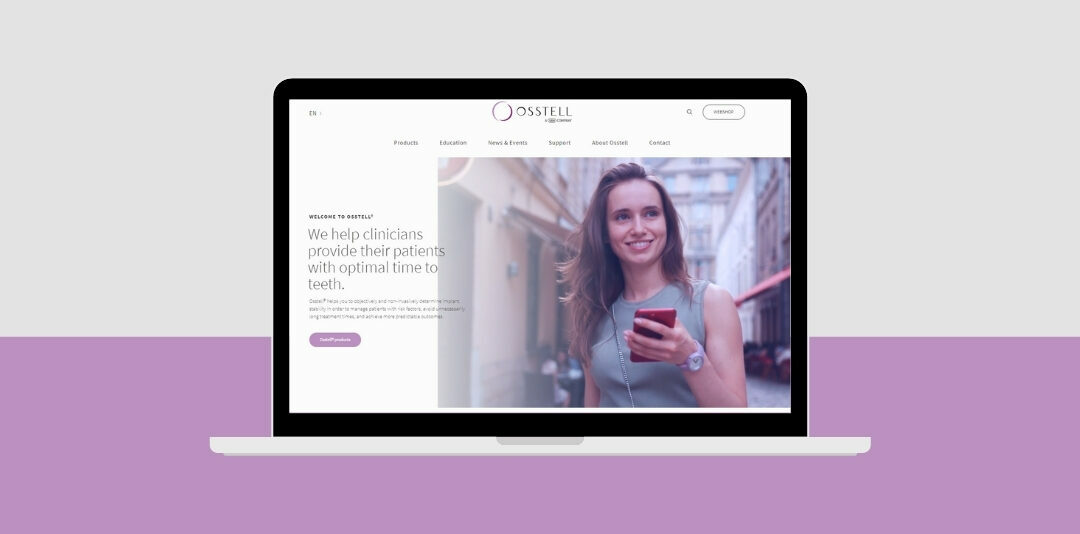 Launch of the new website
Sep 14, 2021
We are happy to share with you the launch of our new website. Check out our new support pages and sign up for our newsletter to receive blog posts, updates, invitations and much more.
Launch in conjunction with the symposium
We are happy to announce that we've just launched our new website, just in time for The Osstell ISQ Symposium 2021!
The website has a better structure with major changes in terms of design, user-friendliness, navigation and page structure. We have improved all our pages and with an aim to make it easier for our customers to find the right product, distributor or support.

German page improved

For the benefit of our German-speaking customers,  we are pleased to announce that the German site now contains significantly more content than before, as well as an improved support section.

Please do not hesitate to contact us if you have any questions regarding our website.