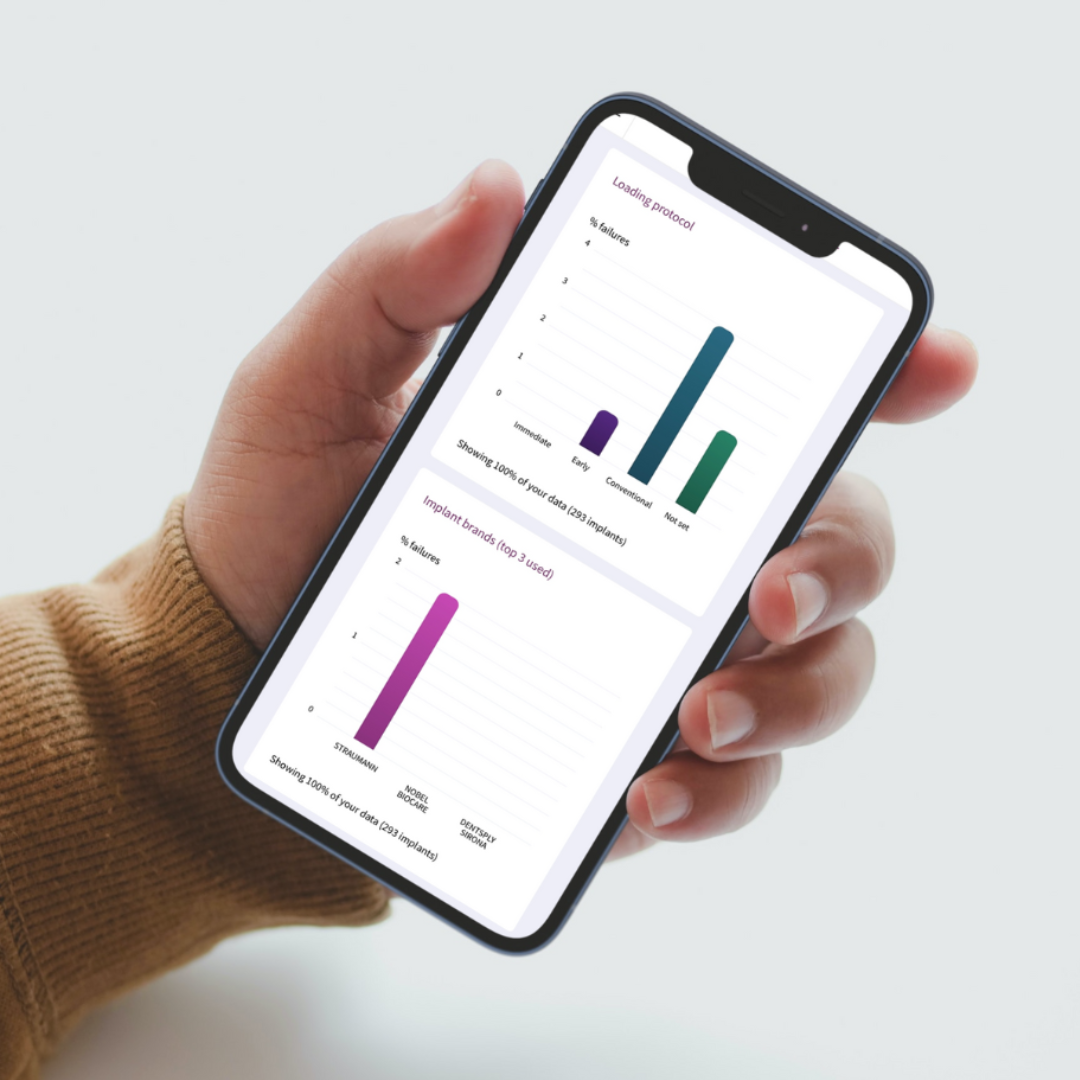 Introducing the OsstellConnect App
Jun 14, 2023
We are thrilled to announce the launch of the OsstellConnect App; the ultimate all-in-one solution for dental implant professionals. This innovative mobile and tablet application is designed to improve the way dental implant professionals streamline their workflow, providing an easy, fast, and accurate solution in one convenient platform.
WHAT IS NEW?
Instant Implant Details: by simply scanning the implant box, the OsstellConnect App instantly retrieves comprehensive implant details, eliminating the need for manual input. This feature saves valuable time and ensures accurate information is readily available.
Simplified Consultation Process: the app simplifies the consultation process by providing a user-friendly interface. Accessing patient records, treatment plans, and other relevant data has never been easier, allowing for efficient and informed discussions with patients.
Show statistics: get statistics and insights based on your clinics data.
Easy Connection: you can now connect your Beacon and get the ISQ reading in your record without using the Osstell Key. This seamless integration ensures accurate and reliable measurements while streamlining the overall workflow.
The OsstellConnect App represents a significant leap forward in dental implant technology, allowing professionals to optimize their practice and deliver exceptional patient care. By combining ease of use, speed, and accuracy, this all-in-one app is set to become an invaluable tool for dental implant professionals worldwide.
To get started with the OsstellConnect App and experience the future of dental implant practice, read more here or download the app from the App Store or Google Play Store.