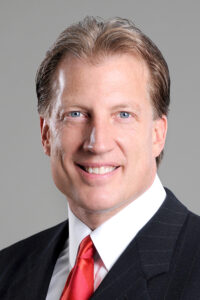 Could you please introduce yourself to our readers? What is your background?
Dr. Craig Misch is a specialist in prosthodontics and a board certified oral and maxillofacial surgeon.  Dr. Craig Misch has been practicing implant dentistry for thirty years.  Dr. Katherine Misch is a specialist in prosthodontics.  Together they have a practice limited to implant dentistry in Sarasota, Florida – Misch Implant Dentistry.  The office provides complete implant treatment to patients as well as surgical implant therapy for referring dentists.
How do you use Osstell in your clinic and which are the main clinical benefits that you have experienced?
For many years we used standard tests to evaluate implant stability and integration – insertion torque values, resistance to torque and radiographs.  Although these methods were satisfactory for many cases there were some implants that failed to properly integrate or failed during or after prosthetic treatment. These complications resulted in prolonged treatment, patient dissatisfaction, economic loses and frustration for the surgeon and restorative dentist.  Insertion torque values only provide information on rotational implant stability in bone.  The ability to better diagnose implant stability and integration by resonance frequency analysis has provided improved confidence of the treating team as well as better patient management.  It has also distinguished Misch Implant Dentistry as a practice that utilizes the latest technology available to provide superior care.
Are you doing immediate or early loading?
Dr. Craig Misch performed his first immediate load case in 1991.  Much has changed in loading protocols over the last 25 years.  Improved surgical technique, implant designs and surfaces have made early and immediate implant loading routine approaches.  Unless bone quality is significantly compromised most implants are restored at eight weeks.  Managing the terminal dentition with extraction, immediate implant placement and loading with a provisional prosthesis has become a focus of Misch implant Dentistry.  However, the inability to have a standardized method to assess implant stability and integration perpetuated the concern for risks of failure.
How do you decide which protocol to use?
Today we still utilize insertion torque values as an initial guideline for immediate implant loading.  However, this is supplemented with Osstell to provide a greater confidence in delivering an immediate single tooth crown or immediate load prosthesis. It has also been beneficial in understanding surgical techniques that enhance stability.  The use of the osseodensifcation method for implant site preparation has been shown to provide better resonance frequency values even in poorer quality bone.  Following the prescribed implant healing time Dr. Katherine Misch confirms implant integration before making impressions for the final prosthesis.
The ability to better diagnose implant stability and integration by resonance frequency analysis has provided improved confidence of the treating team as well as better patient management.  
How do you determine the degree of osseointegration before the final restoration?
For early and standard implant loading using Osstell has essentially eliminated surprise implant failures. It provides a much safer way to evaluate integration compared to reverse torque testing which is irreversible.  As we can assess implant stability over time it allows us to recommend extended healing or implant removal to avoid late failures.  This provides greater confidence in completing the prosthetic phase of treatment and improves outcomes.
What do you think will change in implant dentistry over the next 5 years? What trends are you seeing in the industry?
With the introduction of new technologies, implant dentistry continues to evolve and change.  The routine use of cone beam computed tomography (CBCT) has been the greatest recent advancement in implant therapy.  In the next five years the combined use of CBCT and optical scanning will allow for improved diagnosis and delivery of implant treatment.  An emphasis on minimally invasive surgical approaches had led to less reliance on significant ridge augmentation procedures to treat atrophic conditions.  Short, narrow and tilted implants have proven effective in these situations.  This places an even greater emphasis on assessing implant stability and integration before restoration.
Who inspires/d you the most in your career? How/Why?
Dr. Craig Misch enjoys teaching residents in the postgraduate programs at the University of Florida and University of Alabama.  He also has a busy lecture schedule presenting at implant conferences and specialty meetings.  Both he and Dr. Katherine Misch continue to learn from other experts and share information.  They are inspired by fellow clinicians that practice evidence based dentistry and use safe and proven methodologies to provide optimal patient care.  Dr. Craig Misch is inspired by his father, a retired general contractor, that had a professional reputation for honesty and always provided for his family.