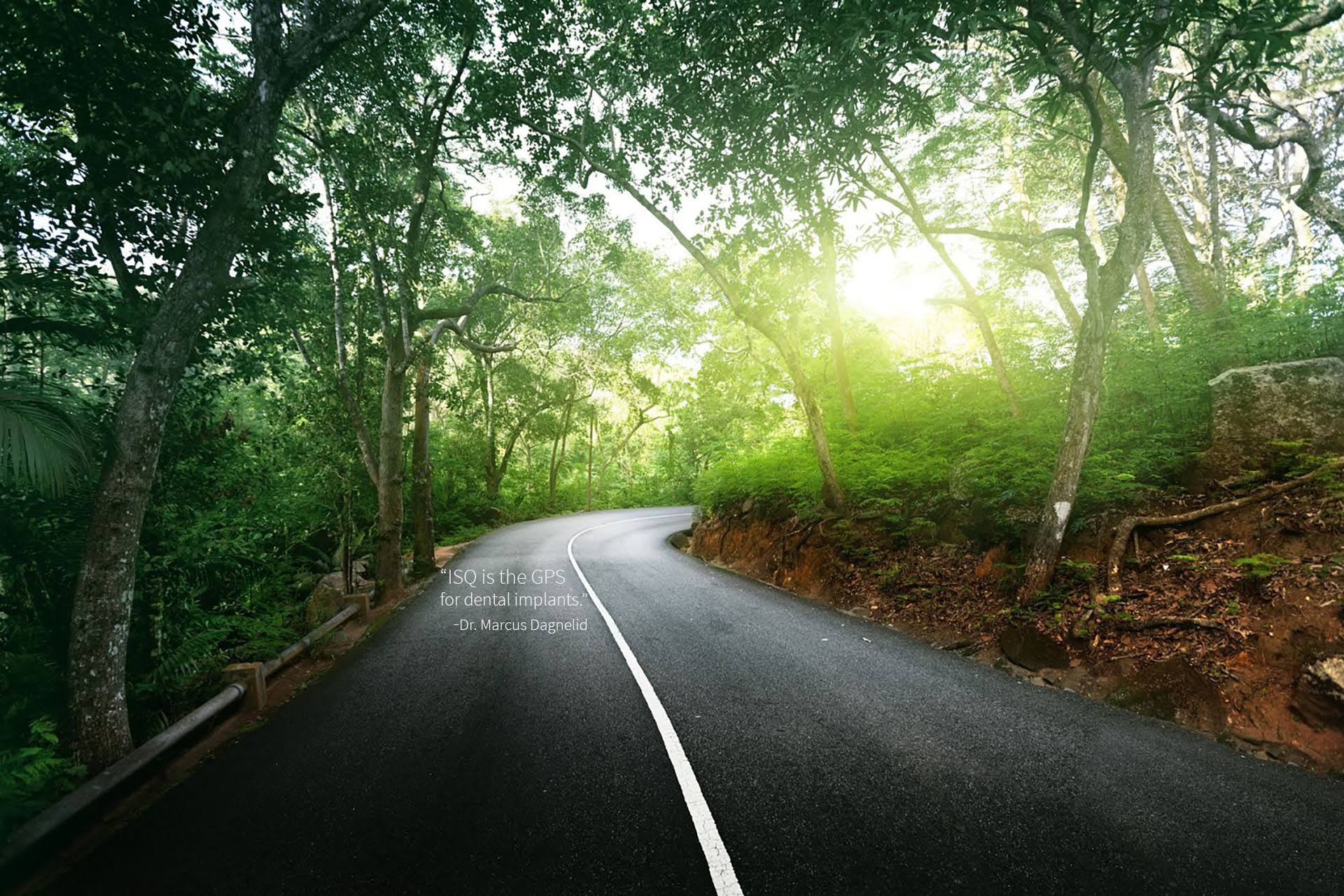 Highlights from the Scientific Symposium
Dec 5, 2015
Videos from the lectures by Prof. Buser, Prof. Moy and Dr. Dagnelid
This year's Symposium focused on the fact that requests for shorter treatment times along with a growing number of patients with risk factors place greater demands on dentists and available technology. Correctly assessing osseointegration and implant stability and is key in successful implant treatment. Using traditional methods such as torque and percussion tests are not suitable for monitoring osseointegration, it requires a more advanced diagnostic tool, such as Osstell.
Dr Marcus Dagnelid gave the audience a solid background on the Osstell technique and the Osstell ISQ Scale. He followed up with a few cases highlighting the importance of using Osstell in his practice, especially when immediately loading a single tooth. Dr Dagnelid ended his presentation with a resonating comparison stating, "ISQ is the GPS for your dental implants."
Professor Peter Moy's presentation was very interactive and engaged the audience on what they would do in the cases he presented. He addressed in his presentation that without the ISQ value, there is no way to know the implant is stable or to confidently load the implant. Professor Moy stressed the necessity of using Osstell in order to get the best possible outcome for the patient.
Professor Daniel Buser shared his application of ISQ values in his study with early loading of implant placed with sinus floor elevation to show the reduction in treatment time from 8 months to 8 weeks. He talks about how he uses ISQ values as a guideline to be on the "safe side" and to avoid premature loading.
After the presentations concluded, the speakers then answered questions from the audience using slido.com. The interactive format allowed for everyone to ask their own questions and get personal responses from the speakers. The discussion between the speakers was lively, appreciated and well received by the attendees.
Speakers
Prof. Daniel Buser, University of Bern, Switzerland
Dr Marcus Dagnelid, Dagnelidkliniken, Sweden
Prof. Peter K. Moy, UCLA, USA
These prominent speakers represent more than 30 years of combined experience with Osstell and the ISQ scale in daily practice.The method they use enables them to reduce treatment times and to make treatment outcomes more predictable for patients with risk factors.
Highlights