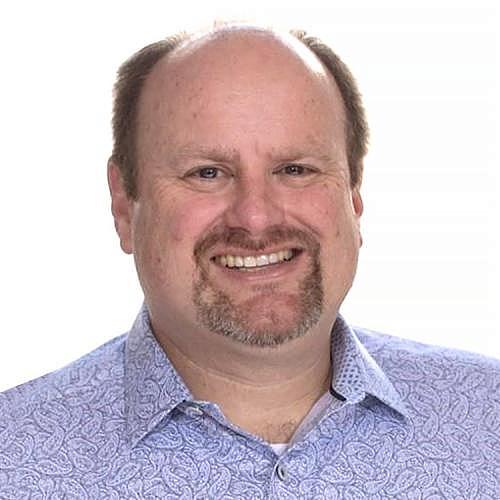 FREE CE WEBINAR WITH DR WILLIAM MARTIN
Oct 11, 2022
Utilizing Osstell ISQ to streamline patient care and improve implant education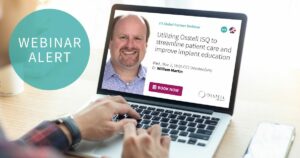 Utilizing Osstell ISQ to streamline patient care and improve implant education
By Dr. William Martin
English | FREE
November 2nd, 6.00 PM CET (Amsterdam) / 1.00 AM EST (New York)
Register for free
Webinar details
The replacement of a missing tooth or teeth in patients with immediacy and esthetic demands has become a focal point in today's implant practice. The utilization of evidenced-based treatment protocols and digital technology coupled with the integration of Osstell ISQ in the placement and restoration of these implants have aided in the streamlining of the treatment workflow. In addition, utilizing a web-based platform, OsstellConnect, provides the clinician a wide range of tools designed for consultations, implant/abutment tracking, stability measurements and advanced export features for patients and referrals. This information presents many benefits for the clinical team and patient for tracking the stability of the implants over time, in addition to having a reference point for future treatment identification.
Learning objectives:
The aim of this presentation is to highlight the benefits of utilizing Osstell ISQ and OsstellConnect in an implant practice focused on patient care and implant education.
Describe what ISQ measurements mean with regards to clinical decision making.
Become familiar with OsstellConnect and how it can benefit patient care.
Understand how ISQ measurements can aid in educating new surgeons, identifying loading protocols and failing implants.
About Dr. William Martin
William Martin, DMD, MS, FACP is a Clinical Professor in the Department of Oral and Maxillofacial Surgery at the University of Florida's College of Dentistry. He received his DMD from the University of Florida and completed his MS and Certificate in Prosthodontics from Baylor College of Dentistry. Dr. Martin joined the faculty at the University of Florida in 1999 and currently serves as the Director of the Center for Implant Dentistry. Dr. Martin is a Diplomate of the American Board of Prosthodontics and a fellow of the American College of Prosthodontists, International Team for Implantology and Associate Fellow of the Academy of Prosthodontics. Dr. Martin has authored numerous peer-reviewed scientific articles and abstracts. He has co-authored several textbooks on implant dentistry, specifically the ITI Treatment Guides Vol. 1 and 10, S.A.C. Classification in Implant Dentistry (1st Edition) and most recently the 2nd Edition. He is the past-chairman of the Section USA of the ITI and maintains a part-time practice limited to Prosthodontics within the Center for Implant Dentistry. He lectures both nationally and internationally on esthetic and implant dentistry.