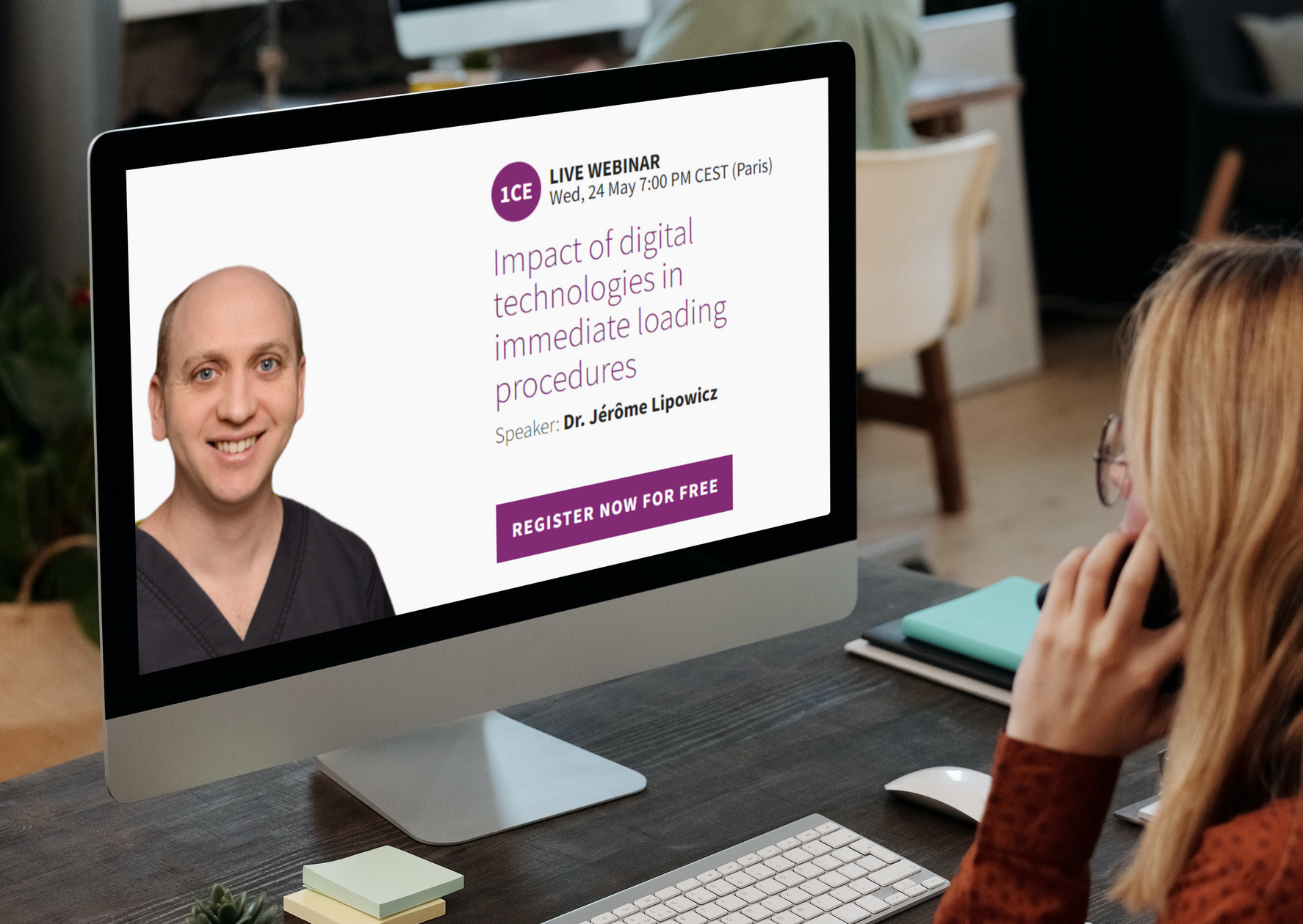 Free CE Webinar with Dr. Jérôme Lipowicz
May 15, 2023
Explore the pivotal role of digital tools in implantology, from implant planning to CAD/CAM provisional prostheses, while emphasizing the importance of rigorous protocols for successful immediate-loading procedures. Gain insights into available tools for dental practitioners and the significant contribution of dental technicians in achieving esthetic and functional integration.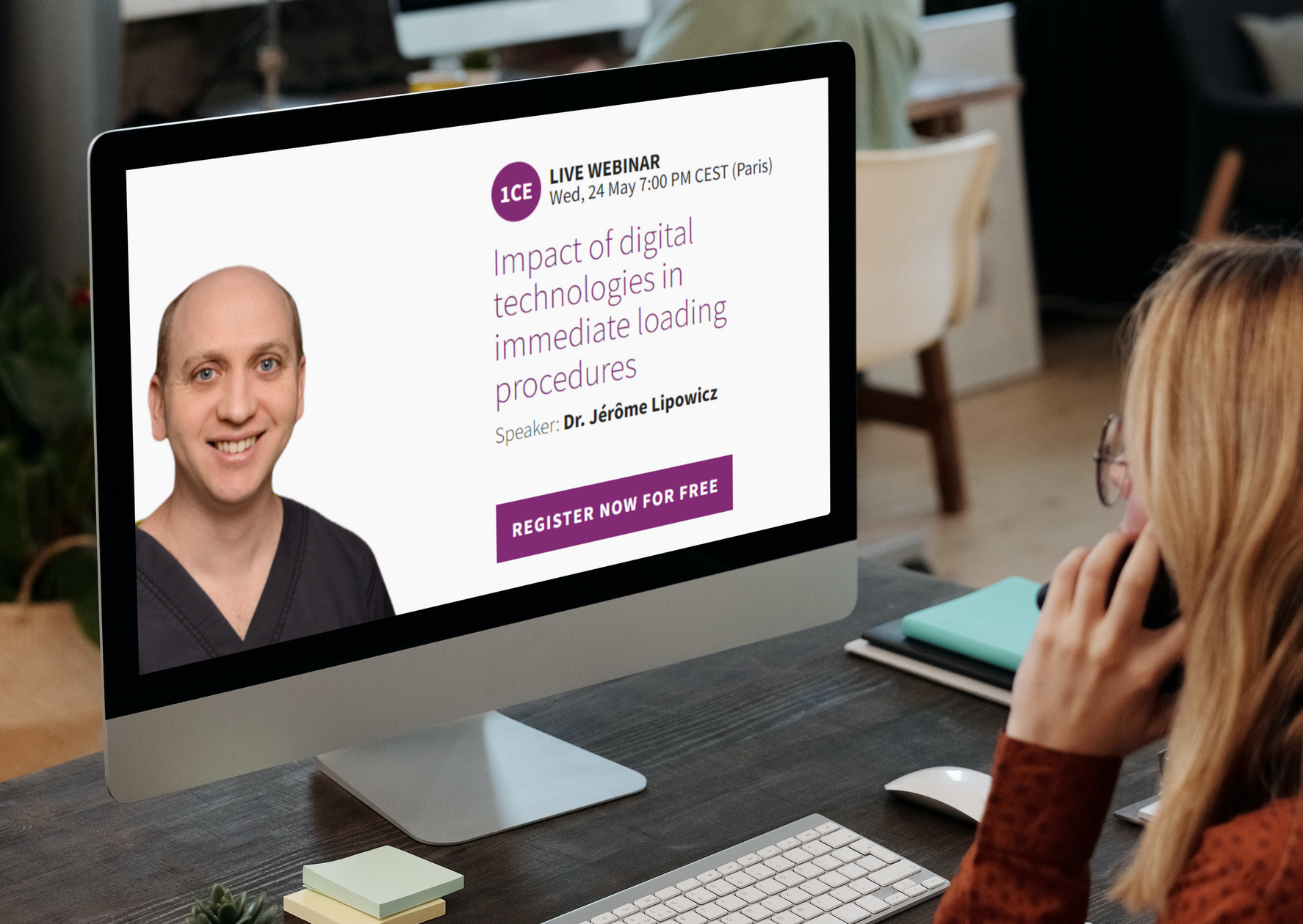 Impact of digital technologies in immediate loading procedures
By Dr. Jérôme Lipowicz
English | FREE
May 24, 7.00 PM CEST (Paris) / 9.00 AM EST (New York)
Webinar details
Digital tools play today an essential role in implantology. When it comes to immediate-loading procedures, the correct positioning of the implant and the primary stability are required for a successful esthetic and functional integration. This lecture will address the steps of the digital workflow from implant planning to CAD/CAM provisional prosthesis, following rigorous protocols for each edentulism.
Learning objectives:
Understand the digital workflow in implantology
Discover available tools for the dental practitioner
Understand the role of the dental technician
About
Dr. Jérôme Lipowicz
Jérôme Lipowicz, DDS, is a general practitioner based in Paris, France. He graduated from Université Paris VII and completed his education with postgraduates in legal medicine then implantology at Université Paris V, and esthetic dentistry at Université de Strasbourg. Dr. Lipowicz's interests include using new technologies where guided surgery and digital dentistry naturally became part of his practice since 2010.
After being part-time Attending in Paris Hospitals, he's now the President of the French guided surgery academy (Académie de Chirurgie Guidée) he co-founded. He is an active member of the Computer-Assisted Implantology Academy, board member of the Digital Dentistry Society, Fellow of the International College of Dentists, and a member of numerous international scientific organizations. Lecturing in postgraduates programs and congresses in France and abroad, Dr. Jérôme Lipowicz is also a successful internet entrepreneur since he created the Abcdent (now Eugenol) network in 1999 and its #1 french speaking dental community at eugenol.com, and founded the International Digital Days congress.