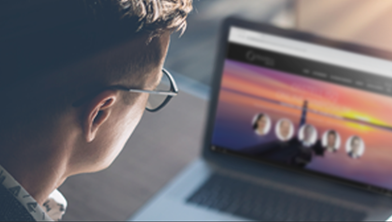 13th Annual Osstell ISQ Symposium
Jun 22, 2021
The 13th Osstell ISQ Annual Symposium will gather an exciting line-up of international speakers, featuring Dr. Tara Aghaloo (USA), Dr. William Martin (USA), Dr. Stephen T Chen (Australia), Dr. Kyle Stanley (USA) and moderator Dr. Marcus Dagnelid (Sweden).
Welcome to the Osstell ISQ Online Symposium
Providing each implant patient with optimal time to teeth – with confidence and predictability
The Osstell ISQ Online Symposium is an opportunity to gain valuable insights into dental implantology, with renowned experts sharing their clinical knowledge, experiences from cases and use of Osstell technology. The aim of the sessions is to provide attendants with actionable learnings to improve their daily practice, based on evidence.
The speakers at the Osstell ISQ Symposium are leading experts within dental implantology. Together, they will contribute with engaging discussions in the session, bringing different perspectives, as they operate in various settings within private practice, university and research.
After each lecture there will be a live Q&A-session and before the final panel discussion, Dr. Marcus Dagnelid will also show live surgery to further display the Osstell technique.
Make sure to sign up to get the chance to:
Watch live surgery performed by Dr. Marcus Dagnelid
Interact with the speakers through live Q&A's
Network with your peers digitally
Learn advanced surgical techniques from real case
Join for free and earn 5 CE credits!
Sign up for FREE