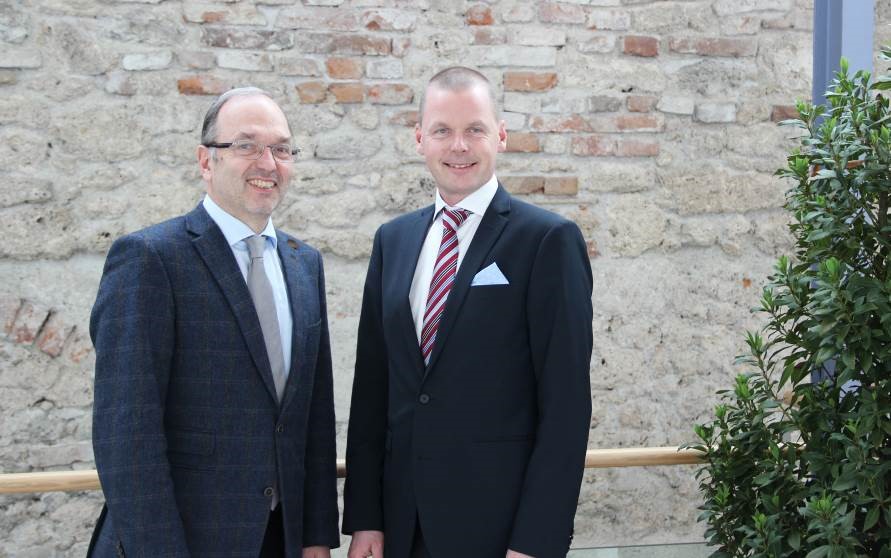 Osstell Partners with W&H
Sep 1, 2016
Bringing Innovative and Integrated Solution to Dental Implant Procedures
W&H is known in the global dental market as a leading manufacturer of dental precision instruments and devices. Innovative prowess and outstanding quality have been at the heart of the company for over 125 years, as have lasting collaborative partnerships.
"We are very happy that such a recognized company as W&H has chosen to partner with Osstell, with the intent to bring innovative products to the market that will help clinicians to even further improve implant treatment and patient comfort. Osstell's implant stability diagnostics combined with the state of the art Implantmed for the surgical placement, provides a unique opportunity benefitting both clinicians and patients. Being able to monitor osseointegration after placement will allow optimal implant treatment, including reduced treatment times and improved management of patients with risk factors", says Jonas Ehinger, CEO Osstell.
For W&H the collaboration enables the integration of a new innovative functionality – called 'W&H Osstell ISQ module' – to the new generation of its Implantmed surgical device. "While developing our product solutions, we are constantly aiming to set new benchmarks on the dental market. To this end, we don't just focus on the capabilities of our own company but also actively look for collaboration with suitable external partners. This approach has once again been impressively demonstrated by our development of the new generation of Implantmed and our successful partnership with Osstell," said W&H's Managing Director Peter Malata.
Objective measurement of implant stability
The integration of the proprietary Osstell ISQ (Implant Stability Quotient) technology in the new Implantmed device allows the user to benefit from non-invasive monitoring of osseointegration. Knowing the right time to load an implant is becoming increasingly complex due to all the key parameters and risk factors that need to be considered for each patient.
The ISQ measurements allow clinicians working with implants to make decisions based on reliable and objective stability values when determining the course of treatment for each patient. This procedure can be used to measure primary implant stability, observe osseointegration on the basis of secondary stability readings and determine the best possible time for loading the implant, thereby helping to prevent failures and ensuring high quality. The W&H Osstell ISQ module is available as an option and can also easily be retrofitted for use on one of the new generation of Implantmed devices.
To learn more about Implantmed, please visit http://www.wh.com/en_global/dental-products/oralsurgery-implantology/surgical-devices/implantmed/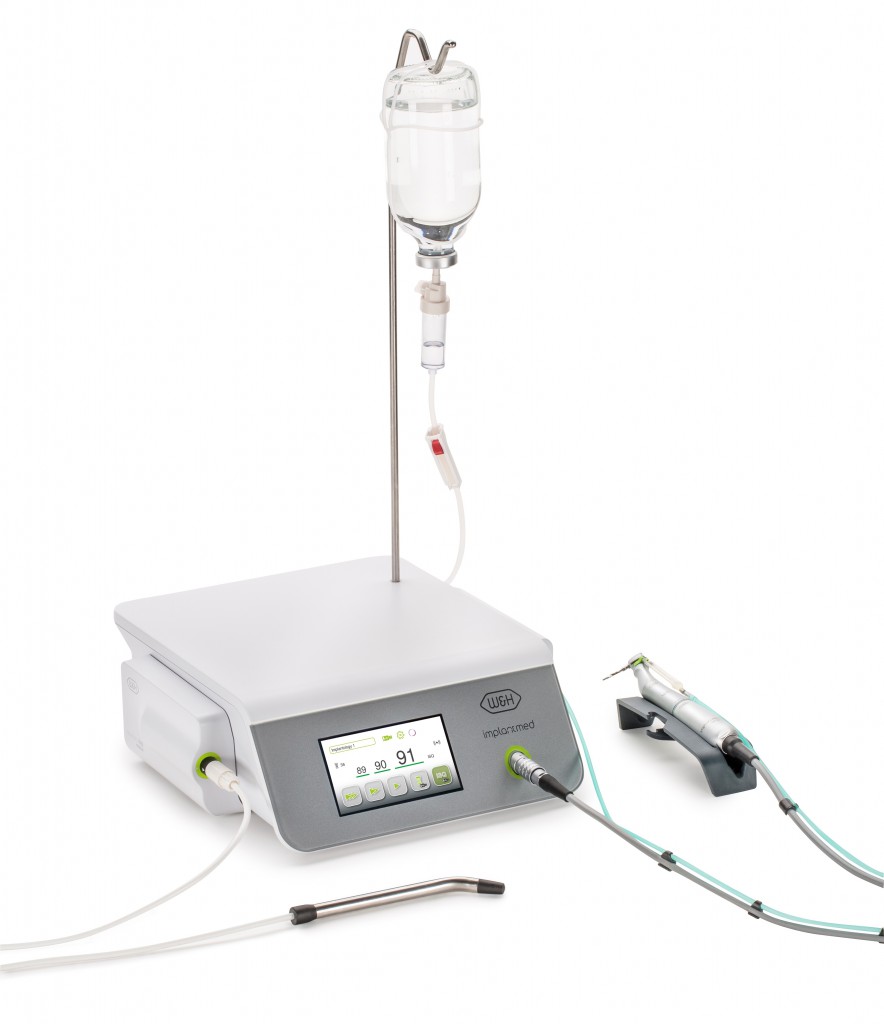 About Osstell
Osstell is the global leader in implant stability measurement and osseointegration progress monitoring. Osstell was formed in 1999 to commercialize an invention using Resonance Frequency Analysis (RFA) to determine the clinical status of a dental implant. Osstell's proprietary and patented technology helps its customers, dentists around the world, to make dental implant treatments safer, by measuring the stability of implants objectively and non-invasively using the ISQ scale (Implant Stability Quotient). More than 750 scientific publications confirm the benefits of the technology, its clinical value, and the use of the ISQ scale for dentists in their daily practices. Osstell is headquartered in Gothenburg, Sweden – the birthplace of dental implants.
About W&H Dentalwerk Bürmoos GmbH
The family-run business W&H Dentalwerk, based in Bürmoos near Salzburg, is Austria's only manufacturer of dental precision instruments and devices and is one of the world's leading dental companies. Innovative product and service solutions, a modern company structure, a strong focus on research and development, and social responsibility ensure W&H Dentalwerk's success at both a local and global level. With some 1000 employees around the world (600 of whom work at the headquarters in Bürmoos), W&H exports its products to more than 110 countries. The family-run company operates two production sites in Bürmoos (Austria), one in Brusaporto (Italy) and 18 subsidiaries in Europe, Asia and North America.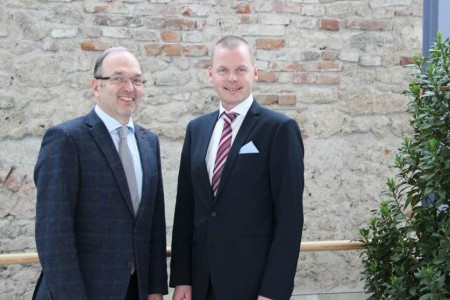 W&H Managing Director Peter Malata and Osstell CEO Jonas Ehinger