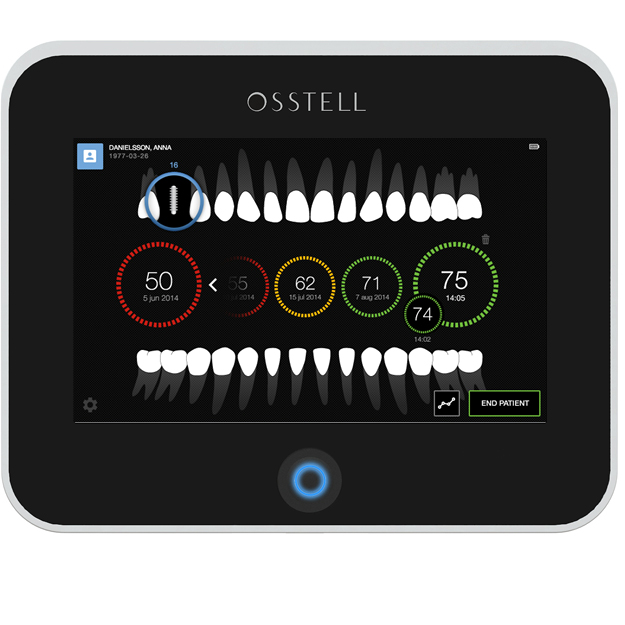 Osstell IDx Software Update Available
Oct 6, 2015
Good news! Version 6.0 for your Osstell IDx software is now available. At startup, you will see a screen prompting you to update the software – just click "OK" and the instrument will do the rest.
These are some of the things that are included in version 3.0:
The latest Smartpegs Reference List is updated in your Osstell IDx.

Your Osstell IDx is fully compatible with all the new features in Osstell Connect. 

The patient number now contains both letters and numbers.
You can now document the patient directly in Osstell Connect. Watch video
 It is now possible to add or edit manually measurement data in Osstell Connect. Watch video
 You can edit implant data and information about the planned treatment in Osstell Connect. Watch video
The latest version can also be downloaded from Osstell Connect. Please feel free to contact us at support@osstell.com with any feedback, questions or concerns you may have during this process. Also keep an eye out for additional improvements and updates available in the coming months. We have many things lined up for the IDx platform making it even better and more capable.