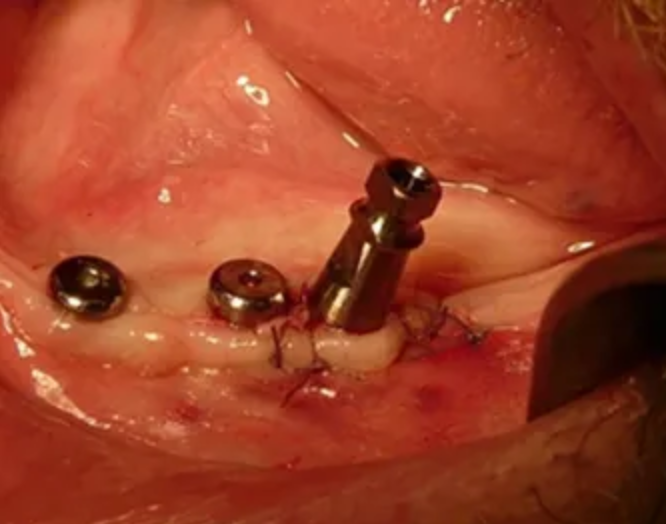 Immediate Load in Bruxist, Diabetic and Hypertense Patient
Clinical case by Dr Miguel De Maeztu, MD, DDS, PhD and Dr Irune Ucin, DDS
Authors
Dr Miguel De Maeztu, MD, DDS, PhD Private practice in Tolosa, Spain Dr Irune Ucin, DDS Private practice in Tolosa, Spain
Patient
Male, 58 years old, type II diabetes and HTA, controled; complete edentulism in maxilla and 10 remaining teeth in the mandible in terminal periodontal state with grade IV mobility. Complete removable upper prosthesis bearer. Bruxomaniac.
Treatment Planning
Present teeth extraction (37,35,34,33,31,41,43,44,45 and 47). Wait 2 months until healing of shoft tissues. Placement of 6 upper Zimmer SPB implants for upper overdenture and 6 lower Zimmer SPB implants for fixe protheses.
Problem
Three months after de placement of the implants, when taking the impressions, the implant placed in position 36 fails. In the same action, the implant is retired and another one is placed in position 35, with a ISQ value= 74. (Figures 1,2,3)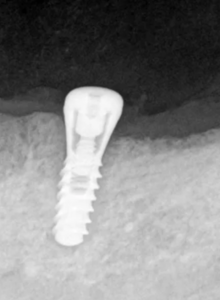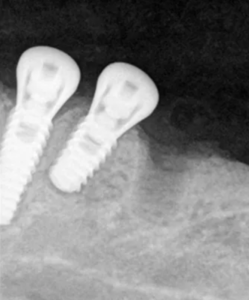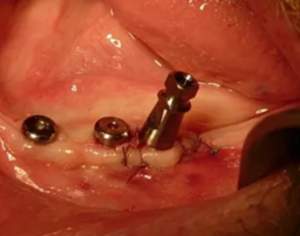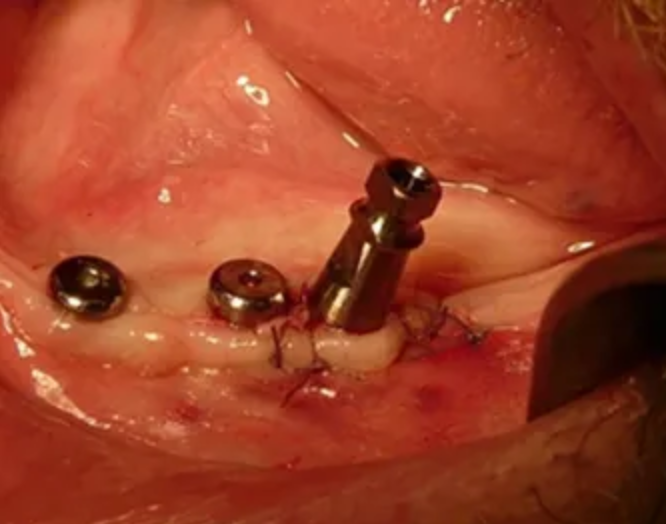 Solution
Given the ISQ value of the implant placed immediately (ISQ:74) and the ISQ values of the rest of lower implants (67, 75, 71, 67 and 65), the implant is included in the lower impression, the scheduled plan is carried out and the definitive prosthesis is placed after 7 days. (Figure 4)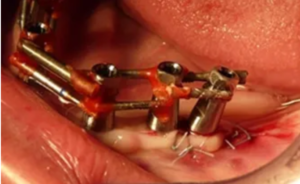 Comments
The possibility of using Osstell and the obtained ISQ value at the moment of the placement allowed us to include the implant in the impression taking and to subject it to immediate load for a long prosthesis (37 to 47), in a risky patient, without delaying the end of the treatment, nor making it more expensive with provisionals.
Sign up to our newsletter to receive news, videos and more clinical cases like this