by Giorgio Tabanella, DDS, MS
Modern age of dental specialties is facing difficulties in treating patients who have been mistreated. Although "Primum non nocere" ("First do not harm") should be the first goal of every medical doctor, nowadays we are used to see more and more often patients who present with iatrogenic effects or complications following a medical or dental treatment.
Iatrogenic conditions do not necessarily result from medical errors, such as mistakes made during surgery, but sometimes they can occur also as a consequence of correct treatments, such as a supportive therapy in periodontics or bone regeneration in implantology, which maybe were not performed with a sophisticated and modern approach: what could have been considered as a good result in the past, today it could be defined as a failure, especially in terms of aesthetics and long-term stability of peri-implant tissues.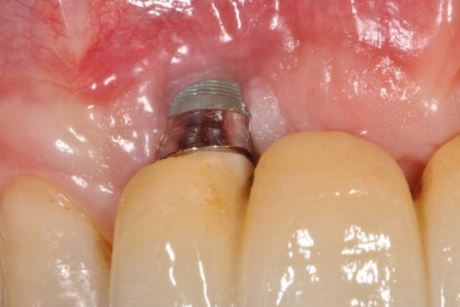 We are in front of very complex retreatments and unfortunately there is no modern specialty that is focusing on this topic. Retreating these "special patients", patients with no room for error, requires passion, ethics, and the willpower of helping people who presents with very high expectations and exacting psychological aspects. Variables such as periodontal biotype, biological and anatomical potential for tissue regeneration and the nature of the underlying osseous architecture surrounding the ailing teeth or endosseous implants will influence the clinical decision-making to achieve optimal "biomimetic" results.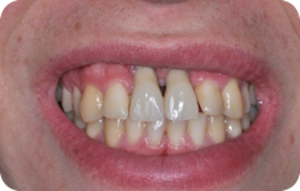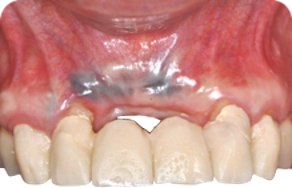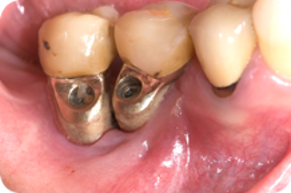 The decision whether a retreatment should be performed is ideally driven by updated evidence-based information, but also by:
educational background
periodontist clinical experience
access to technology
patient and site's risk assessment
predictors of disease
economic aspects
probabilities and uncertainties of treatment outcome as well as long-term stability of the results
Furthermore, these unique retreatments are mainly based on operator's experience and the clinical approach has to be customized for each individual since no generic protocols can be followed.
From a medical perspective, retreating similar cases can help doctors to formulate novel approaches in modern implantology: only when facing clinical challenges dental specialties can improve and new protocols being defined.

The use of digital technology can be relevant when the surgical variables have to be evaluated during the diagnostic phase. Ultimately these technologies have no value if associated to a lack of knowledge, proper training and common sense.
Increasing expertise in the management of failures
Getting proper training and skills is key to treat patients with excellence. In these series of courses, novel protocols, techniques, instruments, materials and innovations which were developed to retreat this type of patients are described in detail.