Locate your distributor
Not sure where to buy our products in your country? We have compiled a list of our distributors around the world which is constantly updated. Feel free to contact us if you can't find a distributor in your country and we're happy to help you further.
Find distributor
La scala ISQ
ISQ, o indice di stabilità implantare, è una scala da 1 a 100 ed è una misura della stabilità dell'impianto. La scala ISQ non ha una correlazione lineare con la micro mobilità.
Con più 1200 studi scientifici, adesso sappiamo che una buona stabilità deve avere un indice ISQ di almeno 70, un valore tra il 60 e il 69 indica una stabilità media e sotto i 60 una stabilità bassa.
La scala ISQ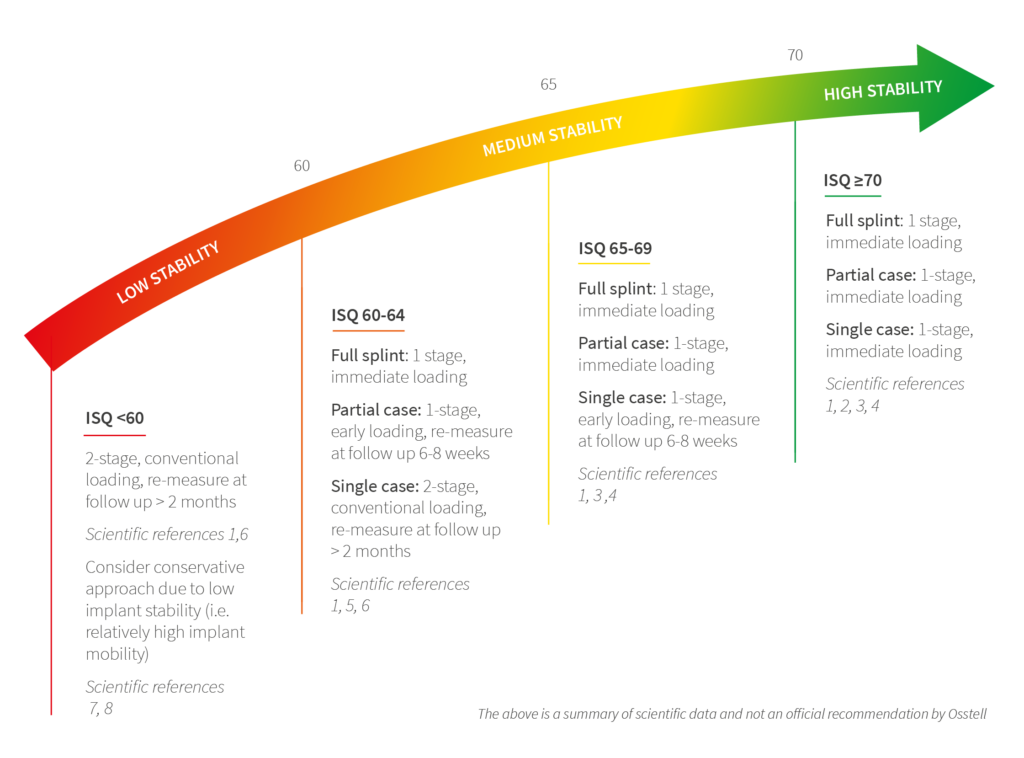 Avete altre domande?
Siamo qui per aiutarvi! Basta compilare il modulo e vi contatteremo non appena possibile.