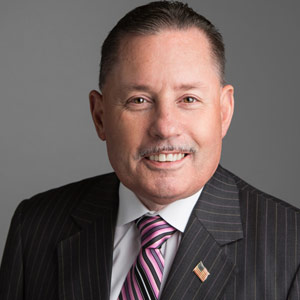 Having a non-invasive method for implant outcome evaluation is paramount to long term success with implant therapy, by Dr. Jay Malmquist
Jul 4, 2017
By Dr. Jay Malmquist, D.M.D, FACD, FICD, FAO
Interview with Dr. Jay Malmquist
D.M.D, FACD, FICD, FAO
Could you please introduce yourself to our readers? What is your background?
My name is Jay P. Malmquist. I am an Oral and Maxillofacial Surgeon, trained in the United States.  I have placed Osseointegrated Implants for more than 30 years.  I was originally trained by Professor Brånemark and his team in 1984.  I have used implant therapy for more than 30 years and have done extensive work in bone grafting, guided tissue and bone regeneration and protein therapy to enhance implant outcomes, therapies and the implant platform.  Having a non- invasive method for implant outcome evaluation is paramount to long term success with implant therapy.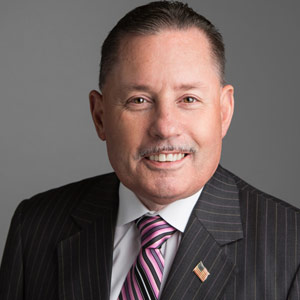 How do you use Osstell in your clinic and which are the main clinical benefits that you have experienced?
My primary use of the Osstell Instrument in my clinic is to evaluate each implant at the time of placement and again at the second stage abutment connection.  This allows for an objective way to evaluate the implant healing and gives some indication of the short term and long term success. Progression of numbers will allow for an understanding of the bone quality and stability of the implant during all phases of treatment. Specially, I use the Osstell at immediate load or early loading depending on what these definitions mean to the clinician.  We have certain ISQ numbers which help determine the indications for immediate temporization of the implant. Usually using a number of 65 ISQ as the cutoff of the implant stability will allow for excellent short term and long term results.  We generally use the ISQ of 65 or 35-45 ncm as the low point for immediate loading or temporization.
Prior to the final restoration, and returning the patient to his/her restorative clinician we again measure the implant in four quadrants to determine the improved numbers and continued healing.  A reversal of the numbers indicates a problem and we will delay the final restoration or remove the implant fixture.  In this way, the Osstell instrument in very valuable; avoiding a long term failure of the final restoration.  It gives the restorative clinician a great deal of confidence in progressing forward.  We look for the continued increase in the numbers from placement to final stage and use this as a primary way to determine outcome success. Each clinician is appraised of the progress with reporting of the ISQ readings in follow up letters.
Having a non- invasive method for implant outcome evaluation is paramount to long term success with implant therapy
What do you think will change in implant dentistry over the next 5 years? What trends are you seeing in the industry?
Implant therapy is changing.  Implants as a product have become a commodity as more are now on the market.  Techniques for placement and techniques for evaluation will become even more important moving into the future to ensure good outcomes.  Digitalization will become even more encompassed into the practice of placement and restoration; and non-invasive ways to evaluate the implant will become even more important.  Incorporating the placement of the implant with devices that immediately give a stability number will be the treatment of choice.  More clinicians will practice implant therapy and therefore it is imperative to have tools that measure success.  The placement protocols will continued to be pushed and more will try to give the patient immediate satisfaction.  We must be careful not to lose the patient's trust with increased protocols in the future. Finally, the future will allow for incorporation of tissue protein on the implant surface to further enhance outcomes and improve the platform for more patient treatments.
Who inspires/d you the most in your career? How/Why?
As I look back on my career; there are really two people that have inspired me.  Professor Branemark and his colleagues will always be the single most important person in my professional life when I think of osseointegration and implant placement. His pristine protocols of research and clinical correctness are a beacon that we all must follow. He also provided us with the moral compass to respect the patient's clinical condition and treat them just as another missing tooth.
A second person who was/is great inspiration would be Professor Daniel Buser.  Professor Buser has inspired me in the areas of guided bone and tissue regeneration.  His writings and clinical work are an inspiration to me and all who place and restore implants.  In my mind these two individuals, using research and outcomes are a great inspiration to all who are interested in rehabilitation of the oral cavity.
Thank you for allowing me to comment on the Osstell Instrument.  It is a wonderful advance to implant therapy.
Jay P. Malmquist, DMD, FACD, FICD, FAO
Read more about Dr. Jay Malmquist
Highlights of previous lectures by Dr. Jay Malmquist