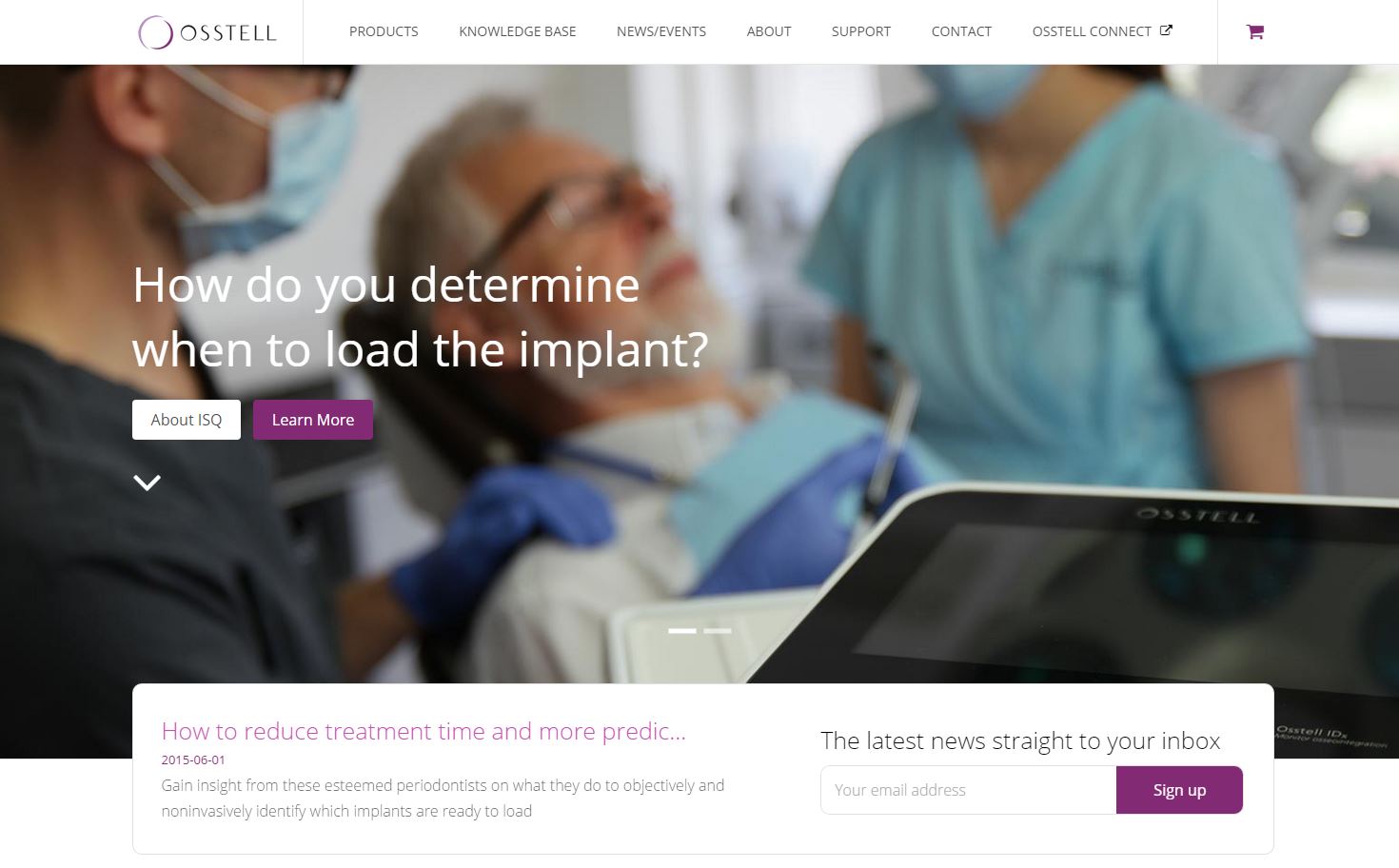 New Look. Same Company.
Jun 3, 2015
We are happy to announce the launch of our newly redesigned website!
We are happy to announce the launch of our newly redesigned website, with a fresh new look and user-friendly navigation, along with a refreshed logo, marking the beginning of several new additional services and tools for Osstell users and friends.
As the dental implant market evolves, new trends are emerging. Increasing requirements for shorter treatment times, and a growing group of patients with risk factors adds complexity and represents challenges for dentists. At Osstell, we aim to help dentists respond to these trends and meet the new demands, primarily through Osstell IDx and Osstell Connect, but also through the new website, where knowledge and know-how from our users is shared with other users and anyone else interested in the assessment of osseointegration and implant stability.
Today's announcement comes on the heels of a yearlong activation of Osstell's growth strategy, set by the new owner structure consisting of Fouriertransform
and Layline Partners, among others. It includes a revitalization of the company's core strength and values, a new, innovative technological platform in the form of Osstell IDx and the cloud service Osstell Connect, as well as strategic OEM partnerships, strong distribution partnerships, and investments in improved communication with Osstell users worldwide.
The mission to be a company that is a long-term sustainable partner  for customers, users and partners, and to modernize all communication aspects of the company also includes making the technology much more accessible to a broader group of implant placing dentists worldwide.
"We are proud to announce the launch of our new refreshed logo and website. We felt it was time for a change to better reflect who we are today, and our future direction," says Jonas Ehinger, CEO of Osstell.