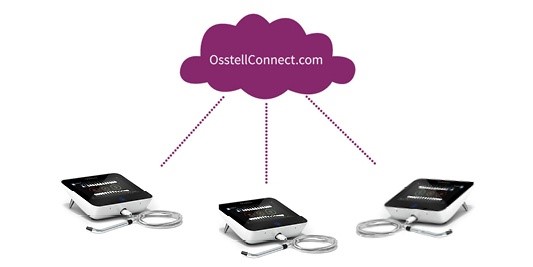 New features available for Osstell IDx
Nov 30, 2016
You are now able to share patients between multiple IDx's
If you have more than one Osstell IDx, you are now able to share patients between instruments. You can, for example, perform the first measurement with one IDx, and then do the subsequent follow-up measurements on a different IDx.
Highlights of the new improvements and additions:
Share patients between multiple IDx's 
Register multiple IDx's to the same Osstell Connect account
To benefit from these advantages, please update your software when prompted to do so. At startup, you will see a screen prompting you to update the software – simply click "OK" and the instrument will do the rest.
Please keep in mind that you need to connect the IDx to a WiFi connection in order to update. It's very important that you keep your software up to date, as we are continuously making improvements and minor bug fixes.
Feel free to contact us at support@osstell.com with any feedback, questions or concerns you may have during the update process. Also keep an eye out for additional improvements and updates available in the coming months. We have many things lined up for the IDx platform making it even better and more capable.