Will you be attending AAID in San Diego? Let's meet and learn more about making your implant procedures easier and more accurate! We also have some exciting news to share with you about our unique ISQ technology products. In our newest product generation, – the Osstell IDx – there are many improvements and additions, which we are happy to demonstrate. The exclusive and free online service called OsstellConnect has also undergone a major upgrade in design, usability and data content. We have also announced new accessories making measurements even easier and with higher fidelity. At Osstell, we are always striving for better tools to help clinicians improve patient confidence and comfort in their implant treatment.
Let's meet and we can explain more – see you there!
Where:
AAID – San Diego – booth #208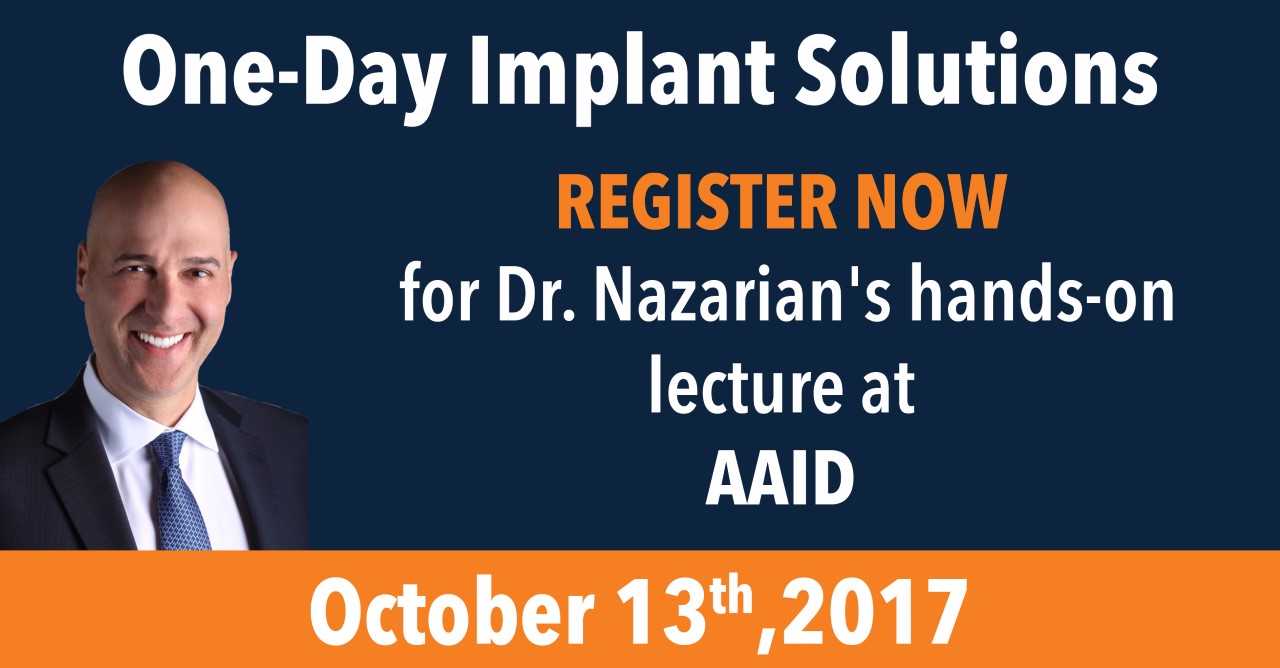 Dr Ara Nazarian will hold a hands-on workshop at AAID in San Diego on October 13th. Through a unique incorporation of CBCT, learn a step by step protocol for computer guided implant reconstructions from case presentation to final delivery from a general dentist who provides both the surgical and restorative aspects of treatment. Learn how to use this technology to make your practice more effective, efficient and predictable in providing this type of treatment. You can also meet us at AAID at booth #208.