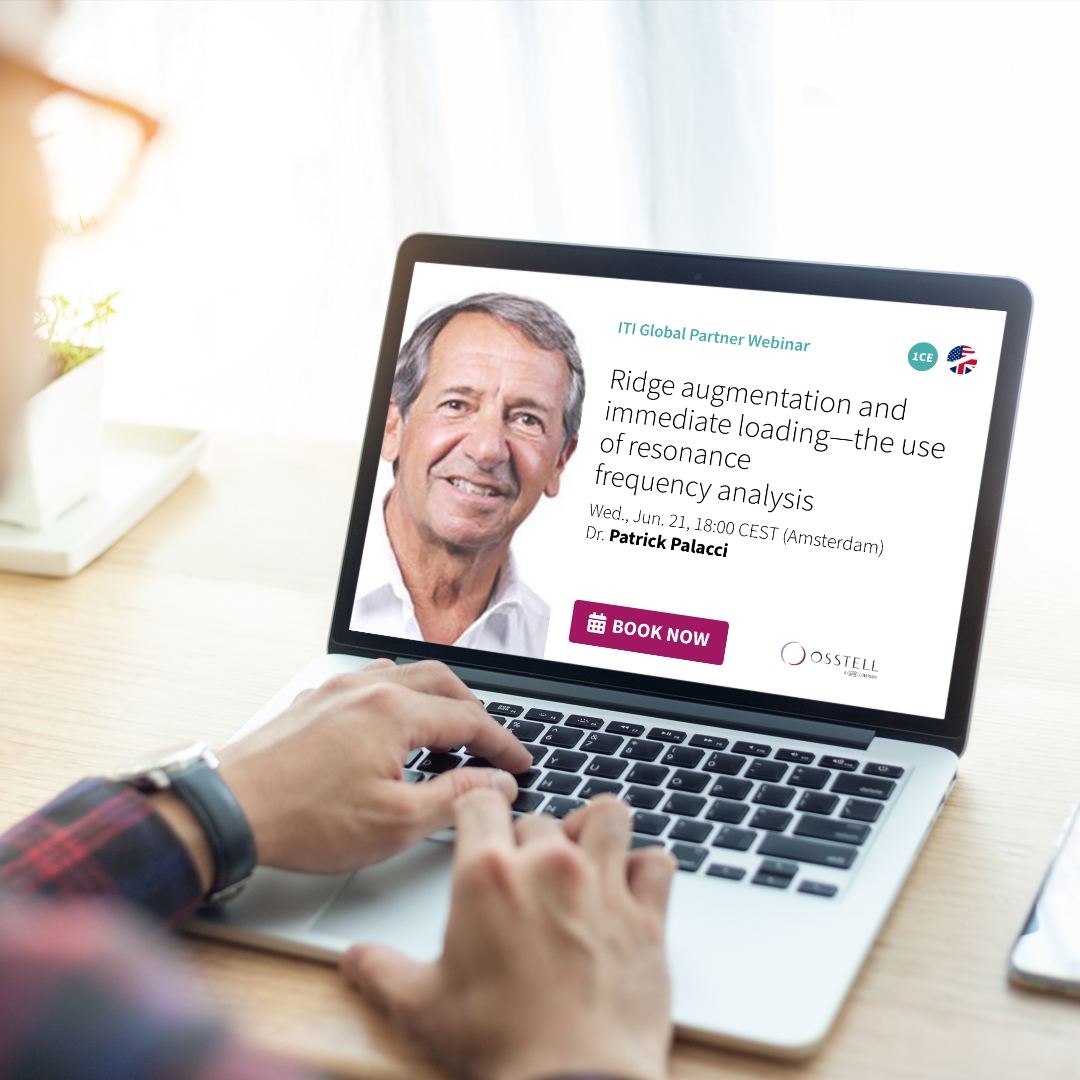 Free CE Webinar with Dr. Patrick Palacci
Jun 7, 2023
Discover the benefits of Osstell in dental procedures. Join this webinar to learn how it enhances ridge augmentation, immediate loading, and more. Gain a comprehensive understanding of Osstell's ISQ measurements and its practical applications in clinical cases. Optimize your practice with Osstell.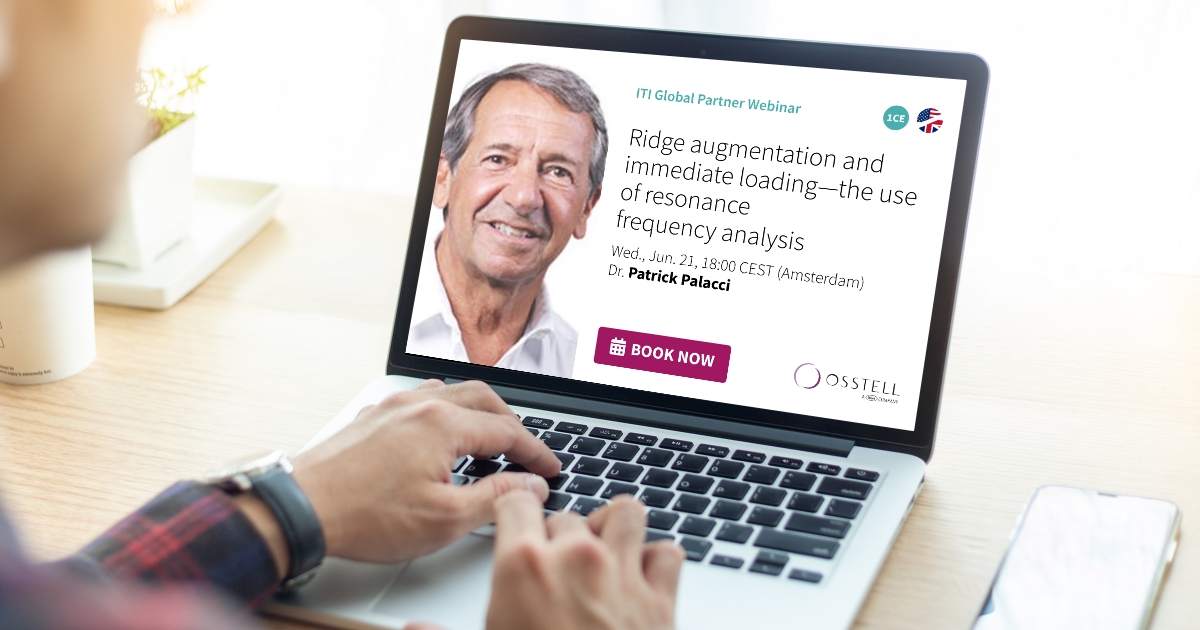 Ridge augmentation and immediate loading—the use of resonance frequency analysis
By Dr. Patrick Palacci
English | FREE
June 21st, 6.00 PM CEST (Paris) / 8.00 AM EST (New York)
Webinar details
The benefits of Osstell have been established for many years now. However, practitioners still think that these measurements may not be fundamental in many cases. Ridge augmentation, ridge preservation and immediate loading protocols can definitely include the use of this device. These aspects will be demonstrated through clinical cases.
Learning objectives:
Understand how ISQ works and what is the use of these measurements
How to use Osstell in ridge augmentation and immediate loading
From single case to full-arch restoration
About
Dr. Jérôme Lipowicz
Dr. Palacci obtained his DDS degree at Marseille University, Marseille, France, in 1975. He continued his postgraduate education in periodontology at Boston University from 1977 to 1981. He was appointed as a visiting professor in 1982 at Boston University. Dr Palacci is a private practitioner in Marseille and is at the head of Brånemark Osseointegration Center in Marseille and worked in very tight relationship with Professor Per-Ingvar Brånemark. He developed several techniques in relation with optimal implant positioning, papilla regeneration technique and aesthetic implant dentistry.
He is the author of numerous scientific articles and two textbooks published by Quintessence in 1995 and 2001 "Esthetic & Implant Dentistry", as well as another book "Immediate Esthetics" (2008). Dr Palacci got the first NobelPharma Award in 1995. Dr Palacci presently conducts a number of courses in his private clinic an is invited as a speaker to scientific meetings all around the world.